Bring some excitement back into your canteen with themed specials.
Get creative and add to the excitement of school events, awareness days and special holidays. A little creativity will help inspire students to try new foods and make healthy choices.
Change in season:
Celebrate the leaves changing by highlighting the new season's best. Mark the start of the season with five days of featured fruits.
Autumn: Kiwi halves, pear quarters, capsicum slices, grape cups and cucumber circles.
Winter: Carrot and celery sticks, fennel quarters, yogurt dipped bananas, cinnamon-dusted apples and peeled mandarins.
Spring: Rockmelon slices, fresh green bean cups, pineapple chucks, frozen orange quarters and yoghurt dipped strawberries.
Summer: Cheery tomato halves, frozen grapes, pawpaw chunks, fresh sweet corn and sugar snap peas.
Awareness days:
Start a conversation about important topics through food! Introduce students to national awareness days with once a year lunch specials.
Red Nose Day or National Heart week: Raspberry pikelets or cherry tomato pizzas
Not only will these fun treats look like they are covered in red noses, red fruits are packed with antioxidants, vitamin C and fiber, making them great for your heart!
Healthy Bones Week: Yoghurt dipped fruit
Matching high magnesium fruit such as bananas, raspberries and figs with calcium rich yogurt is a winning combo for healthy bones. Magnesium helps your body with bone density and bone formation.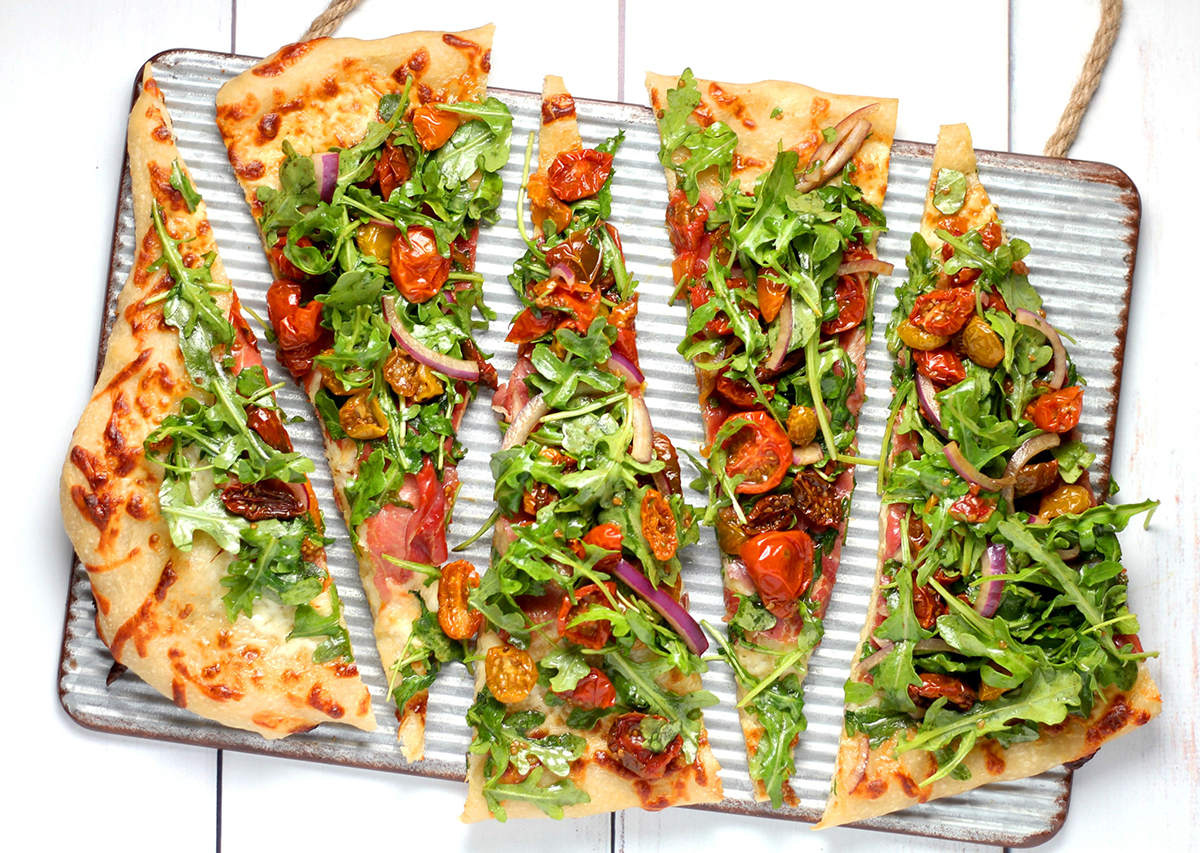 Multicultural days
Celebrate your school's diversity with cultural food days.
Greek Day: Souvlaki wrap or spanakopita
Load up your Souvlaki wrap with lettuce for fibre and tomato for antioxidants. This easy-to-eat wrap is sure to be a hit on the playground. Spanakopita is a great way to make spinach exciting! Spinach is full of vitamin C, magnesium, potassium and fibre - what more could you want from a veggie?
Italian Day: Bruschetta or cherry tomato and basil pizzas
As mentioned above, tomatoes are high in antioxidants and great for your heart. Load up these tomato classics with seasonal veggies like capsicum for added vitamin C and mushroom for extra vitamin B.
Japanese Day: vSushi rolls
Sushi rolls are easy to make and even easier to pack full of seasonal veggies.
Chinese Day: Veggie spring rolls or san choy bow
Pack these crowd pleasers with lettuce, carrots and cabbage for a burst of vitamins and fibre!
Mexican Day: Tacos or nacho bowls
These finger food favourites are the perfect excuse to serve avocado. With more potassium than bananas, this hero fruit will help your body absorb nutrients from other plant foods.
Special canteen themes are a great way to get the kids at your school excited about fresh seasonal produce. Check out the full list of what's in season for Autumn and our Autumn recipe ideas.
< Back to blog