Christmas is almost here and we're so excited to get in the kitchen! There are so many delicious Christmas recipes that celebrate fresh, seasonal produce.
These holidays embellish your pavlova with the season's tastiest berries, stone fruit, passionfruit and cherries.
Or create the perfect accompaniment to your backyard BBQ with a beautiful summer salad brimming with cucumbers, vibrant red, green or yellow capsicums and tantalising tomatoes.
Here's some of our favourites for this holiday season!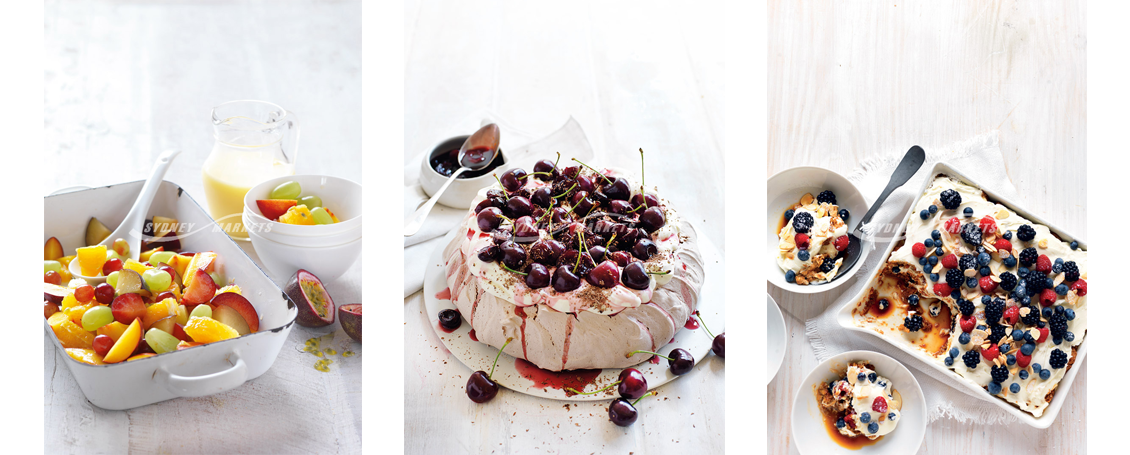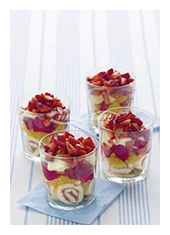 Strawberry & Orange Trifle
We rarely come across a dessert that has us needing to know the recipe. This is definitely one that will have your guests begging to know the secret ingredient! Spoiler alert: there isn't one! It's just THAT good!
Cherry & Chocolate Pavlova
Sweet, sweet cherry and chocolate with an Aussie twist! We promise this one will leave your friends and family wanting more! The guys at Cherry Ripe had it right (but ours is better!)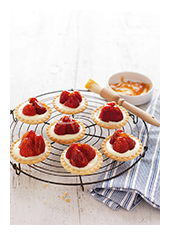 Strawberry Tarts
We're berry excited about this tummy treat! These are quick to whip up and will be a fan favourite!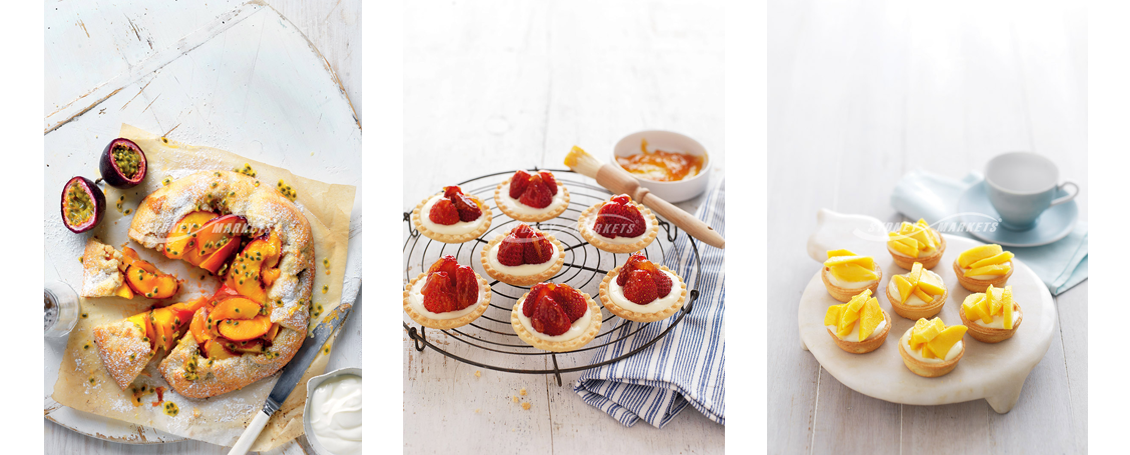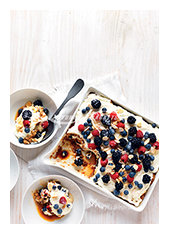 Fresh Berry & Mascarpone Trifle
Silence at the table can sometimes be awkward, but not in this case. Your family and friends will be so busy indulging in this delicious, caffeinated dessert that the silence will speak for itself. If preferred, add a little extra coffee and leave out the Tia Maria.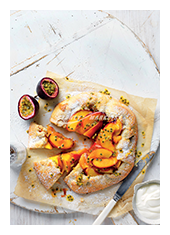 Peach & Passionfruit Tarts
Yum! They say yellow is the colour of happiness, which means this delectable tart is sure to make you smile!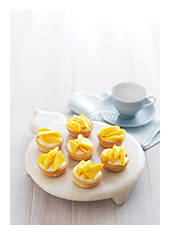 Mango & Lemon Curd Tarts
These tarts might be bite size, but they pack a punch of flavour. Polar opposites, sweet and sour come together to tantalise our tastebuds and somehow work perfectly together. We cannot get enough of these moreish pastries!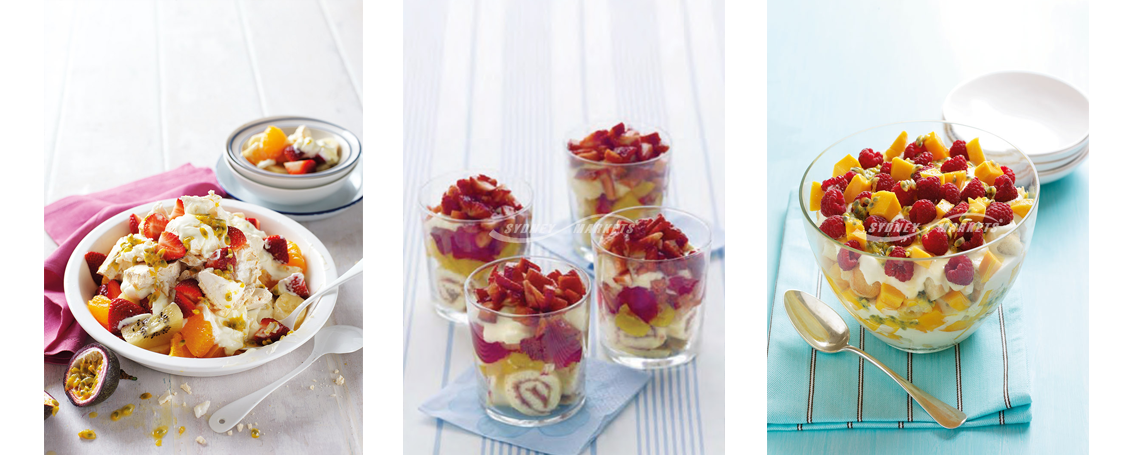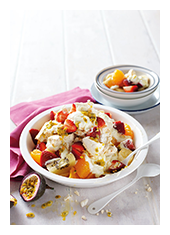 Fruit Salad, Yoghurt & Meringue Pie
Grab a bowl, or two! This meringue pie won't disappoint! The perfect blend of melt-in-your-mouth meringue and sweet bite sized fruit.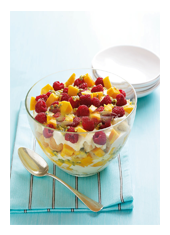 Mango, Passionfruit & Raspberry Trifle
This one features some of our favourite in seasons fruits - yum! This recipe is super simple to master. It only takes 20 minutes to make, but you'll be receiving compliments until next Christmas!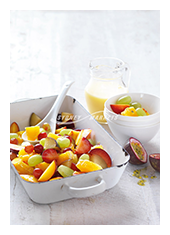 Summer Fresh Fruit Salad
Sweet, simple and super quick, everyone makes friends with fruit salad! Add in your favourite summer fruit for a personal touch. Serve with yogurt or on its own, fruit salad is always an after dinner winner!

See full recipe here
< Back to blog